back to news
November 17, 2017
Boyle Street And The Remand Centre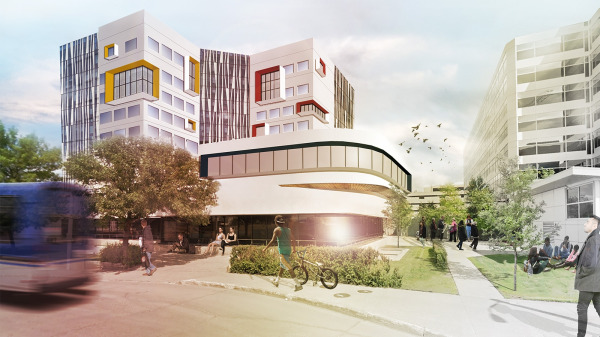 The former remand centre's future is one that our design team has been mapping for some time. A reimagine study exploring potential uses for the building was completed in 2013, yet our most recent exploration of how to revitalize the space is the most exciting vision yet - and it's making headlines!
Boyle Street Community Services envisions a partnership of 16 not-for-profit agencies and private sector organizations coming together in the retrofitted remand centre, for the purpose of working together to offer a comprehensive wellness centre for the city's most vulnerable populations.
The Edmonton Journal and Metro News Edmonton have both featured the project in today's paper and CBC also interviewed Boyle Street Community Services executive director Julian Daly.
We're extremely excited to see the positive buzz surrounding this project, and can't wait to help make this compassionate and engaging project a reality for Edmonton's most vulnerable people.