Salmon Award
Est. 2022
Upon opening a Vancouver studio in 2021, Reimagine created the Salmon Award to get to know the Indigenous communities of British Columbia and the Yukon better.
Riffing on the popularity of the Blue Sky Award, our Salmon Award for Architecture offers a BC/Yukon Indigenous community or organization $20,000 worth of design services, to help bring their project to life!
We are thrilled to reveal the winner of the inaugural 2022 Salmon Award: Nazko First Nation. We look forward to co-creating a joyful journey with you!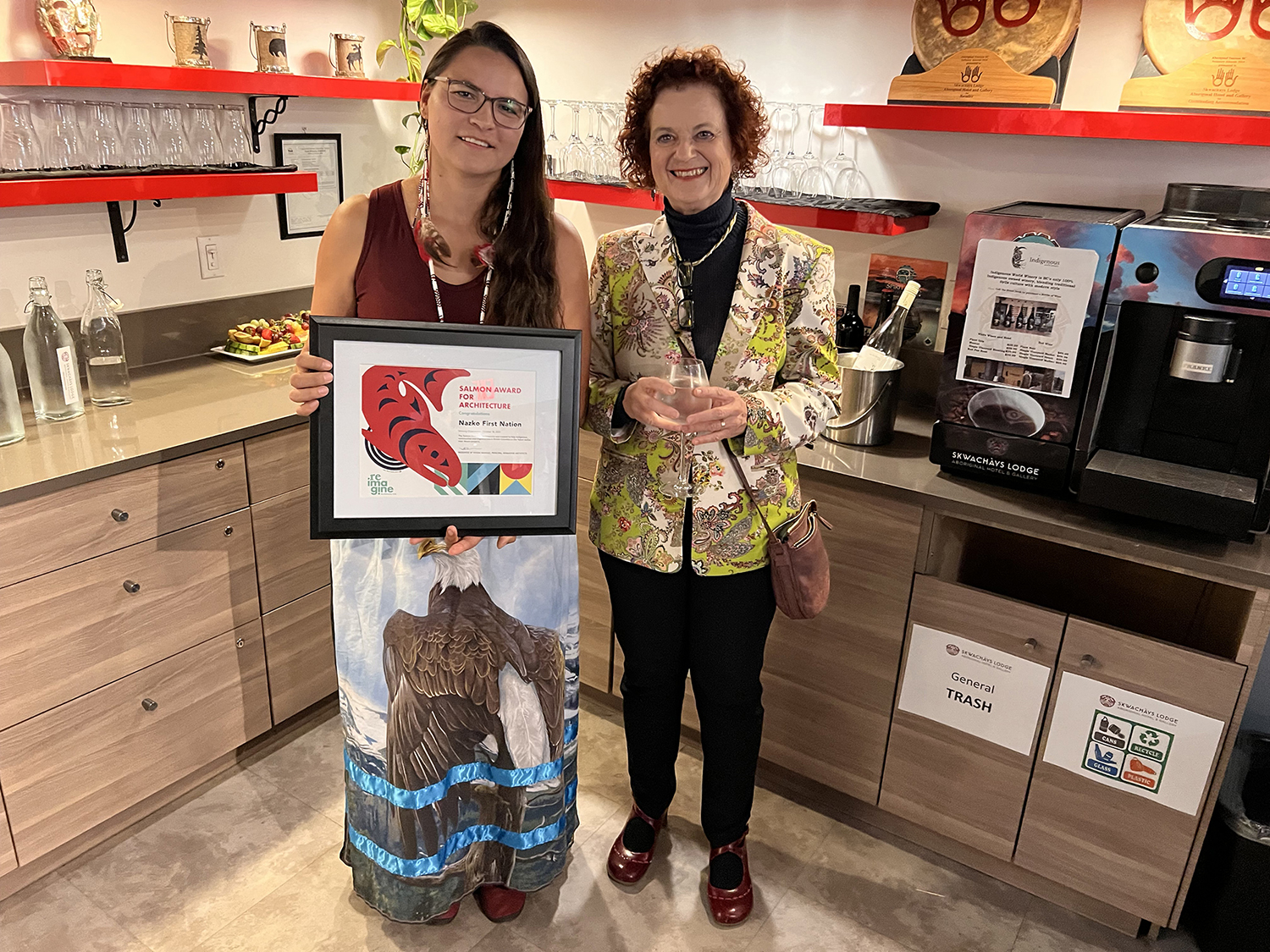 Chief Leah Stump accepts the 2022 Salmon Award in Vancouver, BC on October 18, 2022