back to news
April 6, 2016
Boyle Street Revealed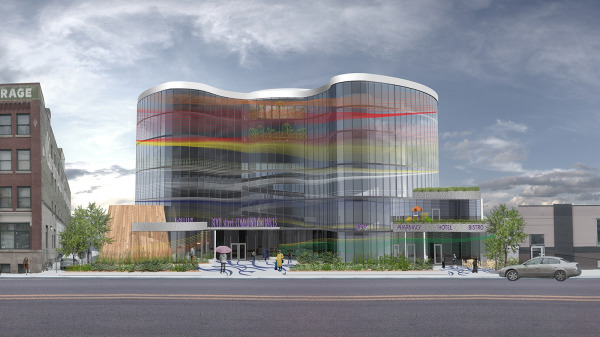 Yesterday, the initial renders for the upcoming Boyle Street Community Services facility were unveiled at a press conference where Boyle Street Executive Director Julian Daly, and Manasc Isaac Principal Vivian Manasc shared information about the building.
Designed as a community hub that is unapologetically and unmistakably Indigenous in design, the facility will offer services provided by non-profit, government and private sector agencies to some of the most vulnerable members of Edmonton's community. Our team is delighted to be a part of such a vital and transformative project in Edmonton's core.
Check out the news items that emerged from December 17's press conference!