back to news
March 31, 2016
CANstruction 2014 Sees Grumpy Cat Rise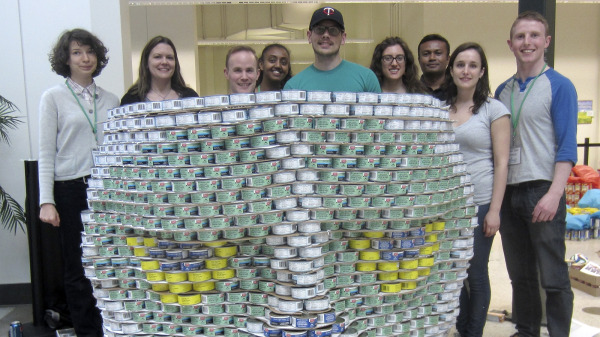 Manasc Isaac assembled a team of volunteers to create a food can sculpture for 2014's CANstruction Edmonton event.
As always, the food was used to create a sculpture that will be displayed at Enterprise Square for 2 weeks, then dismantled and donated to the Edmonton Food Bank.
Our sculpture this year depicts Grumpy Cat, the internet sensation.
We love it, but it wasn't all fun and games – after nearly 3 hours of work, Grumpy Cat keeled over and fell, leaving the team to start over. We eventually rebuilt it and she looks grumpy as ever!
You can help Grumpy Cat win the People's Choice vote by clicking HERE!