back to news
August 27, 2018
Crisis In Calgary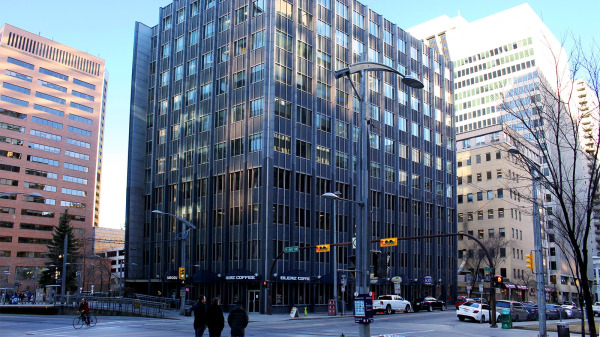 Calgary faces a steep challenge to reimagine its built environment
Historically high vacancy rates have developers considering creative ways to reimagine existing towers.
The Calgary skyline in 2014 was a testament to the optimism that comes from bumper year after bumper year, filled with cranes piecing together office towers, the sounds of construction work on the ground evidencing the energy of the city, in every sense of the word. Then the price of oil came tumbling down, taking with it the heady days of seemingly endless expansion.
By the end of the fourth quarter of that year, a bustling downtown was drained of its vibrancy. The office vacancy rate nearly doubled from 9.8 at the end of 2014 to 17.6 a year later. Today, that number stands around 27 per cent according to CBRE, the highest it's been in decades. By comparison, the national average hovers around 11 per cent, with hot spots like Toronto and Vancouver enjoying four and five per cent vacancy rates, respectively. Faced with nearly 1.1 million square metres of empty downtown office space, what's a city to do?
READ the full article below:
---
Text: Andrew Guilbert
Image: Veronique Arseneau
Originally Published in Reimagine Magazine: Issue 6