back to news
October 24, 2023
Eyes on the Sky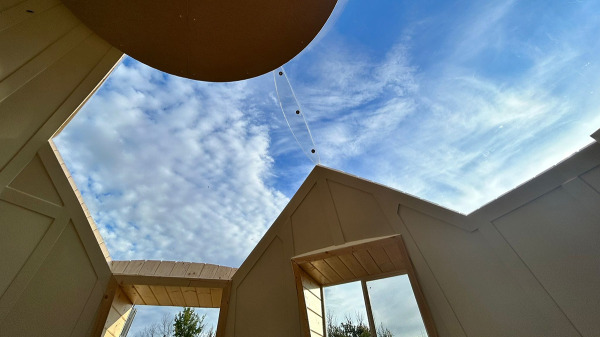 Reimagine's longstanding relationship with Métis Crossing is one that we cherish.
Their inspired approach of preserving, sharing and celebrating Indigenous knowledge has resulted in a broad development featuring an array of cultural and tourist amenities. Reimagine has been privileged to collaborate with Métis Crossing on several initiatives including a master plan, Gathering Centre, Boutique Lodge, Veterans Monument - and recently, sky-watching domes.
These domes, each featuring a king-sized bed, kitchenette and a washroom, will be booked by guests that wish to enjoy the wonder of the night sky through the dome's transparent ceiling.
For generations, Indigenous people have used the stars to map and chart their lives: hunting, harvesting and weather events are all understood by the ever-shifting night sky. Now, guests are invited to take in the magic of the sky for themselves, in a comfortable and beautiful setting.
Check out CBC's feature on the sky-watching domes, and stay tuned to our website and social media for updates on this project!