back to news
April 4, 2016
Gilead Celebrates Grand Opening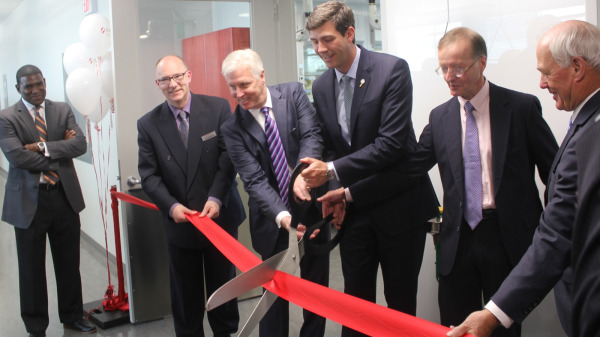 On May 27, we celebrated the completion of a new lab facility for pharmaceutical juggernaut Gilead Sciences, located in north-east Edmonton.
The newest addition to Gilead's expanding campus was created as a bold, modern and sustainable structure containing labs and lab support spaces, offices and meeting spaces.
The project (and Gilead's announcement of further expansion of their Edmonton campus) is discussed on the front page of the Edmonton Journal's business section today. Check it out!