back to news
March 20, 2020
Green Wheels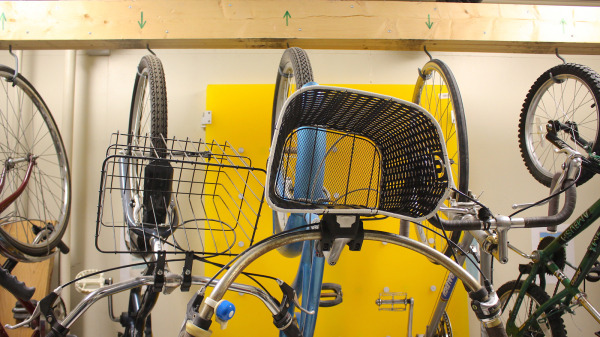 Manasc Isaac's vision is to make the world a better place, one community-building project at a time. Of course, we are well known for our commitment to green building technologies, and pioneering sustainable design strategies. So, how do we walk all of this talk? How are these values demonstrated in our daily practice?
The answer is that our commitment to the planet starts at home, in our studio. It may be empty right now, due to the current COVID-19 pandemic, but in normal times, our studio is a test bed for the green strategies we recommend to our clients and implement in our projects.
One of our key strategies is our green transportation policy, which has been profiled by our friends at Paths for People!
We believe that by encouraging our staff to walk or ride bikes to work, we are doing our part not only to reduce pollution and congestion in our community, but we are also encouraging an active lifestyle to keep our team as healthy as possible. This means we also provide infrastructure such as shower and change facilities, to make this practice more feasible for our staff.
Additionally, we require our staff who drive to work to pay for parking; these funds are then used to subsidize public transit passes which we give to any team members that want one, at no charge.
Feel free to connect with us if you have any additional green transit ideas that have benefitted your office and helped make our community healthy!
[Photo: Paths for People]