back to news
October 20, 2016
In Memoriam: Keith Annett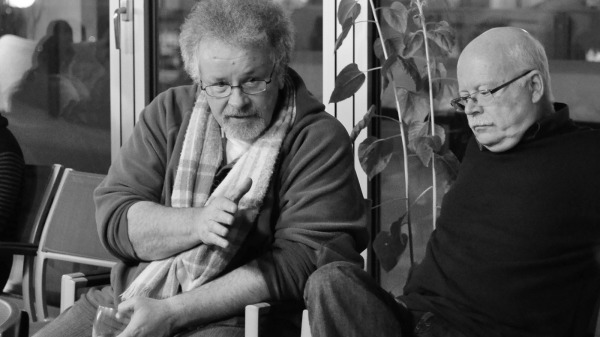 Our studio is full of heavy hearts this week, as we mourn the passing of a long-standing member of the Manasc Isaac family, Keith Annett (above, left).
Keith is part of our firm's early history, having joined the team shortly after Vivian Manasc and Richard Isaac founded Manasc Isaac in 1997.
A seasoned architectural technologist, Keith's expertise anchored many of our early projects' success, and all the while his dry sense of humour kept the office in good spirits. He had been an important team member from our earliest work in the arctic and First Nation Schools to our most recent including MacEwan's new Centre for Art and Culture.
Keith will be greatly missed, and our team sends condolences and warm wishes to all of Keith's friends and family.
For those who are able to attend, a memorial service for Keith will be held on October 28 at 4:00 PM, at Rio Terrace Moravian Church (15108 - 76th Avenue, Edmonton).