back to news
November 9, 2020
Innovating Facade Design at Concordia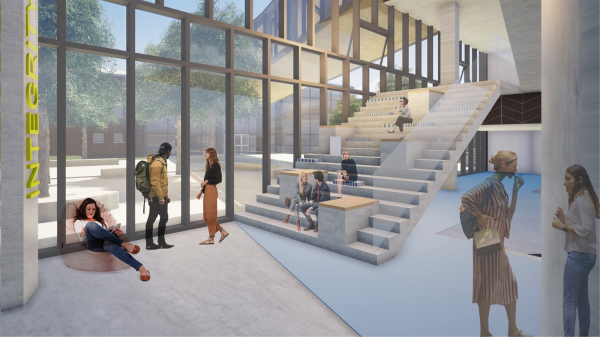 Manasc Isaac Architects will lead the design of an innovative building envelope assembly for a new academic building at Concordia University of Edmonton, harnessing emerging technologies that have only recently been introduced to the market.
Combining high-performance fibreglass-framed curtainwall with vacuum glass, this system aims to reduce heat loss by 30% beyond current industry best practice. This system's efficiency empowers the design team to deliver a façade of 50% glazing, which reduces the need for electric lighting while boosting the mental health of building occupants. Compared to a typical triple-glazed envelope with aluminum frames, this innovation will save 155 tons of carbon emitted each year.
This brings Manasc Isaac one step closer toward its ambition to design zero emission buildings by 2030.
"We are inspired to keep moving the needle on high-performance building envelope solutions, especially at this time of pandemic, when we rely more than ever on regenerative buildings to meet health and climate challenges." - Vedran Škopac, Manasc Isaac
The data to support the efficiency of this innovation will be tracked through a comprehensive set of tools that model, monitor and analyze the results after the project is complete. Concordia University of Edmonton will use this project and its results as a test-bed for future projects to cut energy consumption and improve building performance, and as a potential teaching tool.
This project is funded by the Smart Sustainable Resilient Infrastructure Association (SSRIA), as one of three pilot projects to test and validate innovative solutions to reduce energy use of buildings, ultimately driving greenhouse gas reductions. Future projects are currently being reviewed by SSRIA, which aims to fund testbed projects across the province.