back to news
March 31, 2016
Introducing Reimagine Magazine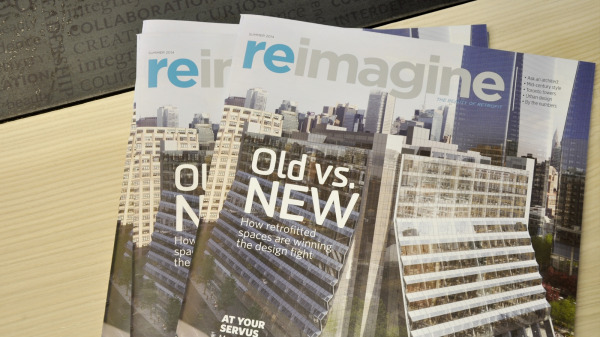 Manasc Isaac created the reimagine initiative to encourage owners and operators of aging buildings to consider recapitalizing these investments instead of tearing them down to build new. The process revitalizes existing buildings inside and out, improving building performance and sustainability standards, comfort, aesthetics and urban design. Some our our own reimagine projects include Servus Corporate Centre, EPCOR 1931 Heritage Buildingand Stony Plain Memorial Composite High School.
The reimagine phenomenon has begun to catch on across North America, as myriad sustainable retrofits transform the continent's skyline. To celebrate the very best of these projects we created Reimagine Magazine. a biannual publication that highlights innovative building renovations. Our inaugural issue hit the stands for Summer 2014, and we are pleased to share the digital edition with you below!
Stay tuned for more reimagine news, and of course for the next issue of Reimagine Magazine!