back to news
October 14, 2022
Kwanlin Dün First Nation Celebrates Community Building Grand Opening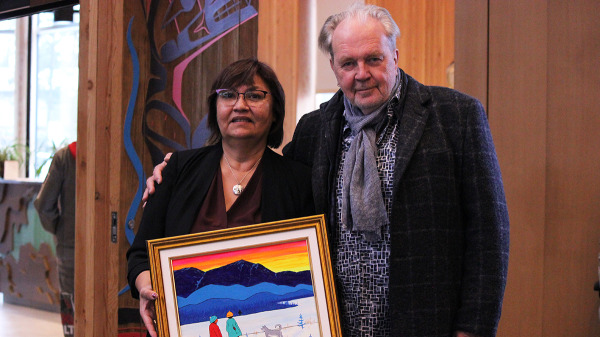 The Kwanlin Dün First Nation officially opened the Kwanlin Dün Community Building in Whitehorse, on Friday October 14 of 2022.
This project has been an honour for Reimagine, and a joyful design excercise to undertake. Replacing an outdated admin facility, the new Community Building contains varied spaces for gatherings and ceremonies, amenities for Elders, healing facilities and cultural display areas.
The Kwanlin Dün First Nation's connection to nature is represented in the new building: its form was inspired by the leaping fish of the Yukon River, while solar panels and generous windows provide renewable energy and daylight for its occupants.
We thank Kwanlin Dün First Nation for allowing us to be a part of their joyful journey, both in co-creating the Kashgêk' Building, and their future Education Hub!