back to news
March 19, 2021
Big News [and a Look Back]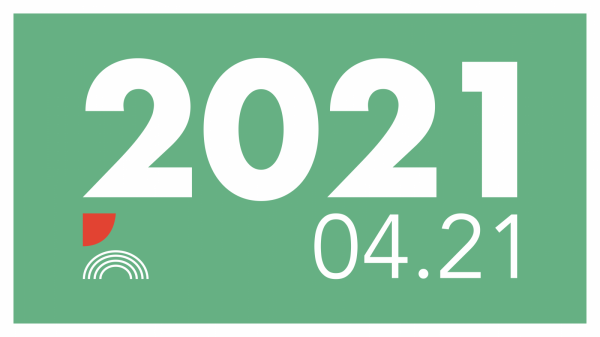 The world is changing - and so are we.

Mark your calendars, because on April 21, Manasc Isaac a huge announcement to share with you!


---
As we count down to our huge announcement on April 21, we want to look back at our 24-year legacy of designing the future and give you an inside glimpse into the "behind the scenes" of each project. We invite you to join us as we revisit Manac Isaac's proudest achievements and greatest success stories! Once shared on social media, these stories will be featured below, in more detail.
Thanks for retracing our steps, over two and a half decades of pioneering sustainable design!
---
#MIRecap - COLLABORATION
To kick off our recap of Manasc Isaac's journey to date, it makes sense to start with the topic of collaboration.
Collaboration, for our team, is more than a shiny buzzword used to lure clients into awarding us projects. Collaboration means fully integrating the voices of everyone who a project will impact. Designing a school? We want to hear from administration, of course. But we also want to hear from potential students. We want to hear from its custodians. From parents. From the neighbours of the surrounding area, and the community to which it will belong. John Donne famously declared that no man is an island - and we would argue that no building is an island, either! By acknowledging that each of our projects is part of a larger interconnected whole, with the potential to improve the life of everyone who touches it, we ensure that our buildings remain important hubs for their communities.
A great example of this approach is the East Edmonton Health Centre. This project posed many questions that were sensitive to the neighbouring community: could it integrate a historic school on site? Would the cherished green space adjacent to the project be kept? Could the building fit into the residential neighbourhood without dominating it? Manasc Isaaac's community engagement built ""pillars of trust,"" inviting the entire community to the table, allaying neighbourhood fears and delivering an elegant health center that continues to serve beautifully a decade later. By integrating and reimagining the 1930s Cromdale school, the design addressed the aspirations of both the neighbours and the health authority.
---
#MIRecap - REIMAGINATION
For today's #MIRecap, we celebrate an idea that Manasc Isaac has always championed: the greenest building is the one that already exists!
Alberta, where Manasc Isaac does much of its work, has a love affair with new buildings. Our cities consist mostly of newer buildings, because historically, we have chosen to tear down the ones that don't appear to meet current needs. Manasc Isaac has long advocated for retrofits of existing buildings where possible, and invited our community to consider saving old structures, for sustainability and cultural reasons.
Our first major reimagine took place Servus Credit Union's Corporate Centre in Edmonton's Research Park. Our design team made the bold choice to punch a donut hole into the centre of the building, flooding a formerly dark interior with natural light. Additionally, new glazing and insultation add energy efficiency, comfort and durability to this LEED Silver project.
---
#MIRecap - Lead
Sustainable design isn't just an area of interest for Manasc Isaac. It's a calling. LEED-ing the way has been an important part of our role in building a sustainable community.

For today's #MIRecap, looking back at our journey so far, we celebrate the role Manasc Isaac has played in a leadership and advocacy capacity. In the world of sustainability, where greenwashing is common, it is necessary to not only do the work, but to take on additional responsibilities helping to lead the charge on the frontlines of evolving technologies, processes and innovations. That's where the Manasc Isaac team feels its best.

Any firm can claim that their designs are sustainable. But we want to prove that ours are. Manasc Isaac founded the Sustainable Buildings Consortium, which held the first Alberta Sustainable Buildings Symposium in 1999. It took off, and was given to the Alberta chapter of the Canadian Green Building Council to run as its annual premier event.

Third party certification was something Manasc Isaac advocated for, and sucessfully brought to Alberta. Not only did our team achieve the first C-2000 (pre-LEED) building in Alberta, but we also completed the province's first LEED certified project, and even its first LEED Platinum commercial building. Other milestones include the first LEED Gold building in the Arctic, and the first net-zero commercial building in Alberta.

The expertise generated on these projects is not something that our team hoards, either. We are passionate about sharing our innovations with others, to help build a greener future for the built environment. Our team is always presenting at international conferences and events, and we sometimes hold our own, such as the First Nations Conference on Sustainable Buildings and Communities.
---
#MIRecap - Align
What does it mean to work as a values-driven firm? Today, for #MIRecap we break down what exactly it means when we refer to Manasc Isaac as being driven by values alignment.

Simply put, our work prioritizes values and the long view over expediency. And, our values prioritize the well-being of people, and the planet. The idea of considering the long-term impact of our every decison - thinking in terms of seven generations, became engrained in our practice.

Centering our values has had a holistic impact on our firm. Our vibrant corporate culture, a byproduct of our philosophy, attracts like-minded talent from around the world. United by a shared interest in making the world a better place through design, our practice has developed as a diverse team with staff from all over the world. Half of our team are women, and that ratio is the same at the leadership level, too.

In the centre of our Edmonton studio, you will find a long table that can seat our entire firm. Look closer, and you will see words inscribed on the table. They are Manasc Isaac's values: Integrity & Quality, Courage, Passion & Leadership, Beauty, Curiosity & Creativity, and Interdependence. The table is made from a single ash tree, which had to be removed on one of our project sites. Rather than turn it to mulch, our team transformed it into a hub for our office, and help to remind us of the values that bring us to work every day!

Manasc Isaac's legacy proves that doing well, while doing good, is possible!
---
#MIRecap - Partner
Our #MIRecap topic for today features....you! Whether you're someone we've worked with in the past, or someone who's worked, played, or passed by a space that we've created, we're thinking of you with this post. Manasc Isaac and the work we do blossoms out of the relationships that we build in our community, and succeeds because of the value our stakeholders add to our collaborative proccess.

We believe that by aligning with collaborators who share our values (you can see more on this in our last post!), we can build a healthier, stronger, and sustainable community. Take for example our Blue Sky Award, founded in 2011 and served Albertan non-profits by offering over $120,000 of pro-bono design work to kickstart organizations' dream projects. We've partnered with many diverse organizations ranging from an aquarium all the way to childrens' sports initiatives, and we are proud to make our communities better places for generations to come.

What are some ways that you get involved in your community?

---
#MIRecap - Sustain
With only TWO DAYS left to our huge announcement, we wrap up our #MIRecap series. Looking back at Manasc Isaac's last 24 years of designing delightful and health spaces for our community, we have saved what is arguably our signature hallmark for last: sustainability.

When Vivian Manasc and Richard Isaac first teamed up, sustainable building and energy use were not trends within the architectural community. Years of working in extreme cold climates and with Indigenous communities has taught us that good buildings should tread lightly on the earth, and take advantage of natural opportunities such as daylighting, natural ventilation, and building orientation. It prepared Manasc Isaac for the now critical conversation of climate change within the architectural community.

We have learned about Manasc Isaac's relationship with others, and with our community, but EQUALLY important is the relationship our buildings have with the planet. Beyond the sustainable "firsts" that we have celebrated with #MIRecap, it is with a joyful spirit that Manasc Isaac looks to what tomorrow's sustainable challenges might be , and the future of regenerative architecture.