back to news
October 28, 2016
We're One of Alberta's Best Workplaces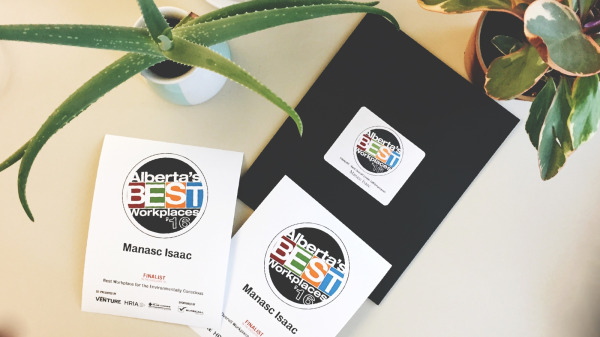 Last night, our team was pleased to attend the 2016 Alberta Venture Magazine's Alberta's Best Workplaces awards, at the Radisson South Edmonton.
Recognizing the province's most progressive, healthy, sustainable, diverse and safe workplaces, being nominated in not one, but two categories was an honour for Manasc Isaac. As finalists in the Environmentally Conscious and Best Overall (Under 100 Employees) categories, we were proud to share the initiatives, policies and incentives that make our operations among the greenest in the land.
Although we did not take home the award in either category, we'd like to congratulate our peers who were selected: Compugen (Environmentally Conscious) and North Strategic (Best Overall, Under 100 Employees). Here's to the bright futures of innovative Albertan workplaces who know that the key to success is taking care of your most important investment: your people.