back to news
March 31, 2016
Mosaic Centre in the News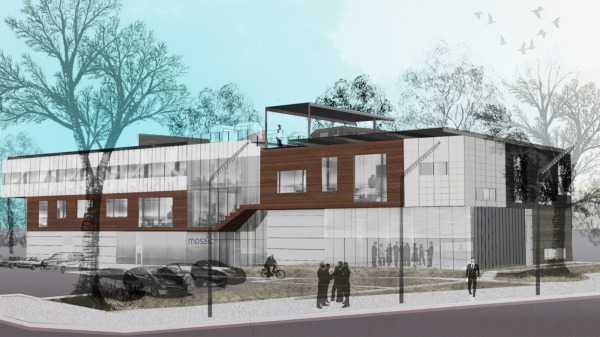 At Manasc Isaac, we are big fans of the Mosaic Family of Companies. Not only are they a wonderfully progressive client to work with, but they are redefining the way we do business! Their exemplary approach of doing good while doing well is earning them attention in the media this week.
This Edmonton Journal feature explains why their headquarters, the Mosaic Centre for Conscious Community and Commerce is just as groundbreaking as their business model. Notably, this project will be the first-ever Living Building Challenge petal-certified building in Alberta.
Meanwhile, the Real Estate News Exchange has published a piece on the project, explaining the Living Building Challenge more broadly.
Finally, check out this CBC feature on Mosaic and don't miss the podcast interview with Shafraaz about how the building works and what makes this project a game-changer.
We couldn't be more excited to continue work on this leading-edge project. Stay tuned for further updates on Mosaic!