back to news
April 5, 2022
Red Deer Polytechnic in the News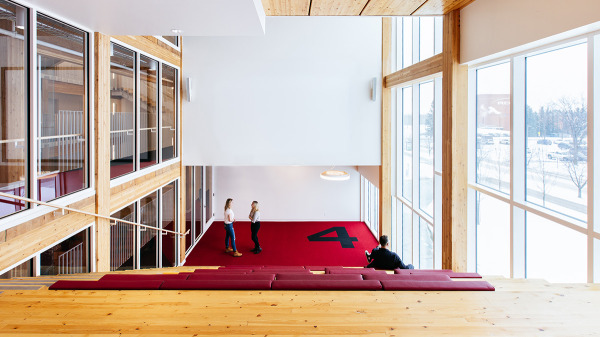 We are pleased to announce that the Red Deer Polytechnic Student Residence is being recognized on a global scale!
Completed in 2019, this ground-breaking net-zero building has received the 2022 SABMag Canadian Green Building Award in the Residential (Large) category, has been named as one of the Clean50 2022 Top Projects, and has most recently been shortlisted to receive the very first UIA (Union of International Architects) 2030 Award.
The Residence quite literally thinks outside the box, merging sustainable strategies, such as solar panels and locally sourced materials, with user-focused design elements to create a truly exceptional building experience.
Stay tuned on our website and social media for more competition updates and for all the goings-on at Reimagine and in the world of sustainable architecture and design!