back to news
October 24, 2019
Reimagine Magazine: Issue 7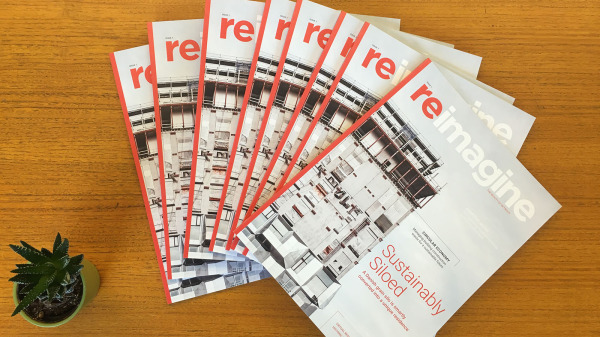 Manasc Isaac launched Reimagine Magazine in 2014, as a way to communicate that innovative retrofits are a better solution than tearing down and building new. After all, the greenest building is the one that already exists.
It's hard to believe that this is our 7th issue! This edition explores the idea of the cirucular economy, and what taking total responsibility for waste might mean for the building and construction world. We celebrate many significant and exciting retrofits from around the world, including The Silo, a Danish grain silo converted into a sleek residence, which is our cover story.
Check out the digital edition below, and enjoy!
[PS. Do you have a building that could use a creative reimagine? Please reach out to our Managing Editor, Kent McKay, to get in touch. We'd love to hear from you!]
---