back to news
May 12, 2016
Shafraaz Elected to AB CaGBC Board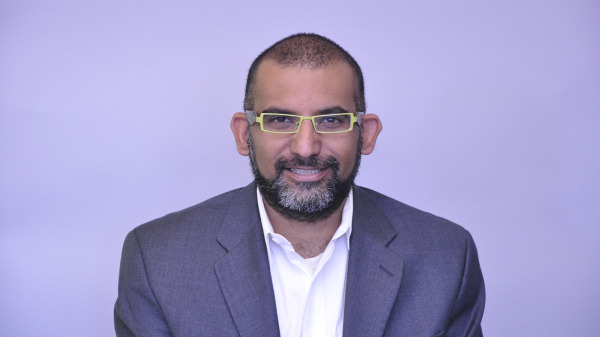 The 2016 CaGBC Alberta board election results are in, and we were thrilled to learn that our own Shafraaz Kaba is now a director. Congratulations, Shafraaz!
You've likely seen him out and about in Edmonton, but for those who don't know him, Shafraaz is an architect and partner at Manasc Isaac. Over the last 15 years, he has made significant contributions to the design and cultural landscape of our city. In 2010, he was named one of Edmonton's Top 40 under 40 and is proud of being one of the founding members of the Media, Architecture Design Edmonton (MADE) Society and the City of Edmonton's Design Committee. He has built an infill net-zero-ready home in Beverly Heights for his family that was featured by David Suzuki in 2011. He also has designed an infill home in the Town of Athabasca, again creating a netzero-ready home for a professional couple. In Edmonton, he has worked with Landmark Homes to create netzero townhouses in the Larch Park community.
Shafraaz oversaw the project team that completed the Mosaic Centre in Edmonton – a 30,000 square foot office building striving for net-zero energy and Living Building Certification. Using Integrated Project Delivery and LEAN construction methodology, this building was delivered three months ahead of schedule and under-budget.