back to news
September 12, 2019
Soccer Without Boundaries Update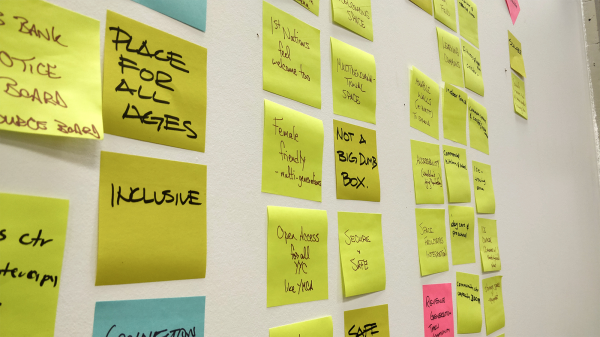 In May 2019, the Spring cycle of Manasc Isaac's Blue Sky Award saw Calgary's Soccer Without Boundaries (SWB) take home the prize: a Smart Start workshop to kickstart their dream facility.
Holding a vision of giving a space to new Canadians that will not only foster a sense of safety, but belonging, Soccer Without Boundaries' dream is to create an integrated Soccer and Community Centre that celebrates a diversity of cultures, allows for collaboration, and builds success within the community.
On June 11, 2019, two teams of architects set out to learn all about SWB's ambitions and values, and then create two concepts of what the Centre could be.
We are pleased to share the two concepts developed for Soccer Without Boundaries: "The Soccer Centre," and "The Community Hub."
Check out the brochure [PDF] to explore both concepts, and learn more about Soccer Without Boundaries' dream of a facility that reaches beyond income, refugee status, and communication, celebrating differences as a means of connection.