back to news
June 29, 2017
Summer Solstice 2017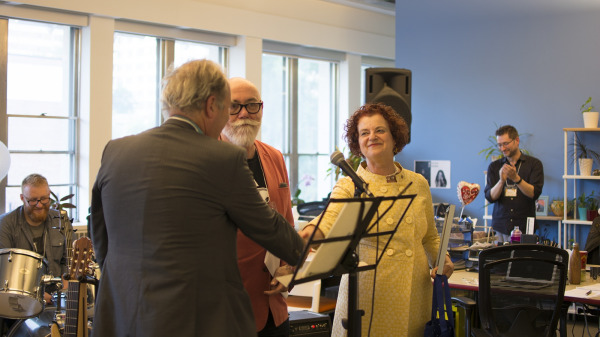 2017 marks Manasc Isaac's 20th Anniversary: two decades of making Alberta's built environment more sustainable, beautiful and healthy. We celebrated this significant milestone with our friends and family on Friday, June 23 2017 at our annual Summer Solstice Party. Featuring music from our house band, fresh food prepared by our in-house chef, and stunning River Valley views from our rooftop patio, the evening was one to remember.
A special thanks to the Hon. Marlin Schmidt [Minister of Advanced Education], Mr. David Shepherd [MLA for Edmonton Centre], and Scott McKeen and Ben Henderson [City Councillors, Edmonton] who brought greetings and well-wishes for our birthday.
Thank you to each of you who attended - and here is to the next 20 years of pioneering and advocating for green buildings!