back to news
April 7, 2016
The Roots of Reimagine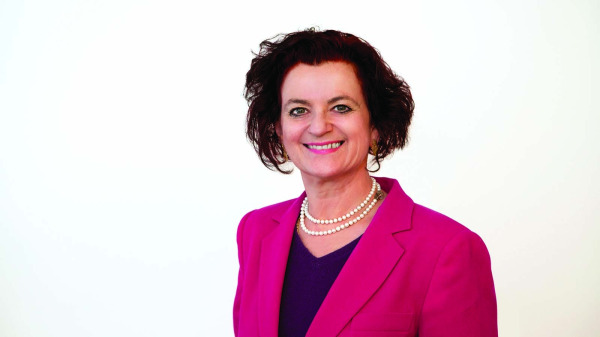 Originally printed in Reimagine Magazine, Summer 2014
Reimagine magazine sat down with Vivian Manasc, principal architect at Manasc Isaac, to talk about reimagine projects and integrated design.
Where have you seen buildings being reimagined?
There are interesting reimagined buildings all over the world. I saw a few examples on a recent trip to Seoul, South Korea. Also, in Brussels there are innovative examples, and in Vienna there were two reimagine projects under construction when I was last there – one for OPEC and one for the Austrian Finance Ministry.
There are some really good illustrations in the U.S., many of them 1970s buildings similar to the precast concrete clad office towers so common in Alberta. Across the U.S., from the Empire State Building to the Peter W. Rodino Federal Office Building in New York, there are examples that lead the way – cost-effective and environmentally sensible strategies to extend the life of existing assets by another 50 to 100 years.
What is integrated design?
Integrated design is a process of design in which architectural and engineering disciplines, as well as owners and builders, are integrated into the design process to allow the project to realize synergistic benefits.
The goal is to achieve high performance and multiple benefits at a lower cost than the total for all the components combined. This process integrates green design goals and objectives into conventional design criteria for building appearance, function, performance and cost, improving environmental performance while reducing point-chasing.
A key to successful integrated building design is in-the-room participation of people from different disciplines of design: architecture; mechanical engineering; lighting and electrical engineering; cost consulting; interior design; and landscape architecture. To make this effective, a good facilitator is needed to keep the conversation moving and to cover the key issues.
By working together at multiple key points in the design process, the client team, the contractors and the trades people – these participants can often identify highly attractive solutions at conventional building costs.
Integrated building design strategies are considered for all aspects of reimagining existing buildings, and can integrate frameworks such as LEED Existing Buildings: Operations & Management (EB: O&M), safeguarding water, creating healthy indoor environments, and using environmentally preferable materials.
What are the fundamental elements in integrated design?
There are three key elements that we have learned impact effective integrated design:
Smart Start. It's critical to define success at the start, and to define the key stakeholders and their expectations. When we include our full team at this stage, we gain energy and buy-in into the project, and achieve outstanding sustainable results.
Continuity. This relates to the transition from start to finish. Creating continuity in the design process results in successful sustainable buildings. Keeping continuity, starting from programming, through detailed design construction documents, and onto construction ensures you of integrated design's value.
Simulation. Design visualization, when done quickly and in the room helps the team to build a shared understanding of the project. Energy and daylight models help to simulate building performance. In an integrated design approach, the mechanical or energy engineer calculates energy use and cost very early in the design, informing designers of the energy use implications of building envelope alternatives, glazing = changes, mechanical systems and lighting options. Significant savings can be identified, right at the start of the design process.
Integrated design is an innovative design process that results in lower operational costs and increased efficiency at lower capital costs than traditional design processes. The integrated design process is also known for the quality of its value analysis. From the first design meeting, it helps to establish cost and value parameters for the project. The team should be conversant with current market conditions. At each stage of design, an integrated design team prepares clear illustrations and a detailed opinion of probable cost, for each stage of the project.
---
For more information on integrated design, see the Whole Building Design Guide of the National Institute of Building Sciences