back to news
February 14, 2018
Urban Playground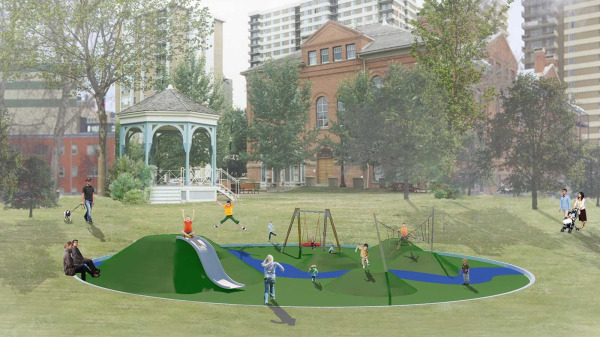 Downtown Edmonton is about to get its first playground for children!
Located next to the historic McKay Avenue School, Dick Mather Park is going to be enhanced with a swing, slide and climbing equipment, the first amenity of its kind in downtown Edmonton.
Although the plans were only recently unveiled, the project has created quite the buzz in the media this week. Check out the CTV Edmonton, Edmonton Journal, and Metro features below!